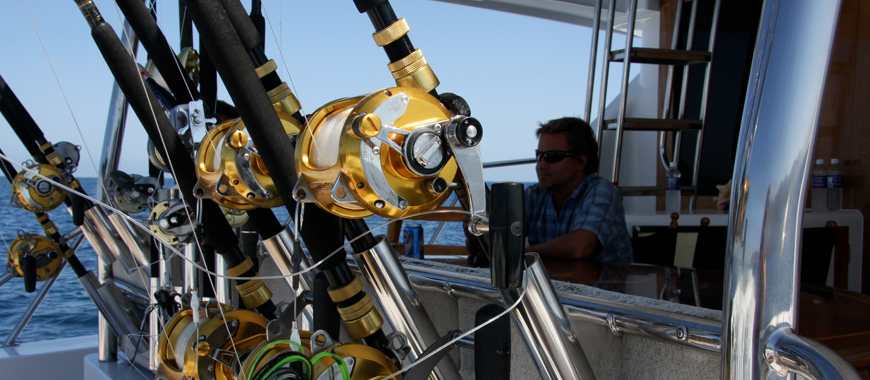 No vacation in Turks and Caicos is complete without at least one day on the deep blue waters surrounding the coast of Providenciales, relaxing on one of of the many Turks and Caicos fishing charters
Whether you are a seasoned angler or never been fishing before, the Turks and Caicos Islands offer some of the best fishing in the world. In just 15 minutes, we can have your lines down just off the wall. Whether your preference is deep-sea, light tackle trolling, bottom fishing or bone fishing, your charter time off Providenciales will be spent fishing and NOT getting there. Contact Grand Slam Charters 649-231-4420 or visit www.gsfishing.com for more detail.
The thrill of a big catch. Imagine experiencing the scream of your reel as a wahoo takes off at 60 miles an hour or the water-dance of a blue marlin as he tries to free himself from your line. The waters surrounding the Islands offer a paradise of choices. There is an abundance to choose from: blue marlin, tuna, sailfish, wahoo, mahi-mahi, kingfish, sharks, barracuda, mackerel, bonefish, snapper and grouper to name but a few.
According to Sport Fishing magazine, the TCI provide some of the best blue marlin fishing in the world. So it's perhaps hardly surprising that the island's annual billfish tournament continues to grow in popularity and international standing. Operating a tag-release policy, the organizers are keen to conserve their precious marine resources for future generations so big catches are the order of the day. Whatever your preference we would be happy to make the necessary arrangements with our trusted local operators.